Duluth Model Masterclass
The Duluth Model is a way of thinking about how a community can work together to end domestic violence.
Bethany, together with Barwon Area Integrated Family Violence Committee and Global Rights for Victoria are hosting a very special two-day masterclass with international guest speakers Melissa Scaia, Lori Flohaug and Kay Arola.
We invite family violence managers, senior workers, practice leaders, Victoria Police, statutory services, government, academics and peak bodies to this event, to help develop a coordinated community response.
          When:     Wednesday 22 March  (9:30am-4:30pm)
                           Thursday 23 March  (9:30am-3:00pm)
           Where:    Level 5, Geelong Library & Heritage Centre,
                           51 Malop Street, Geelong, 3220
           Price:       $300 per ticket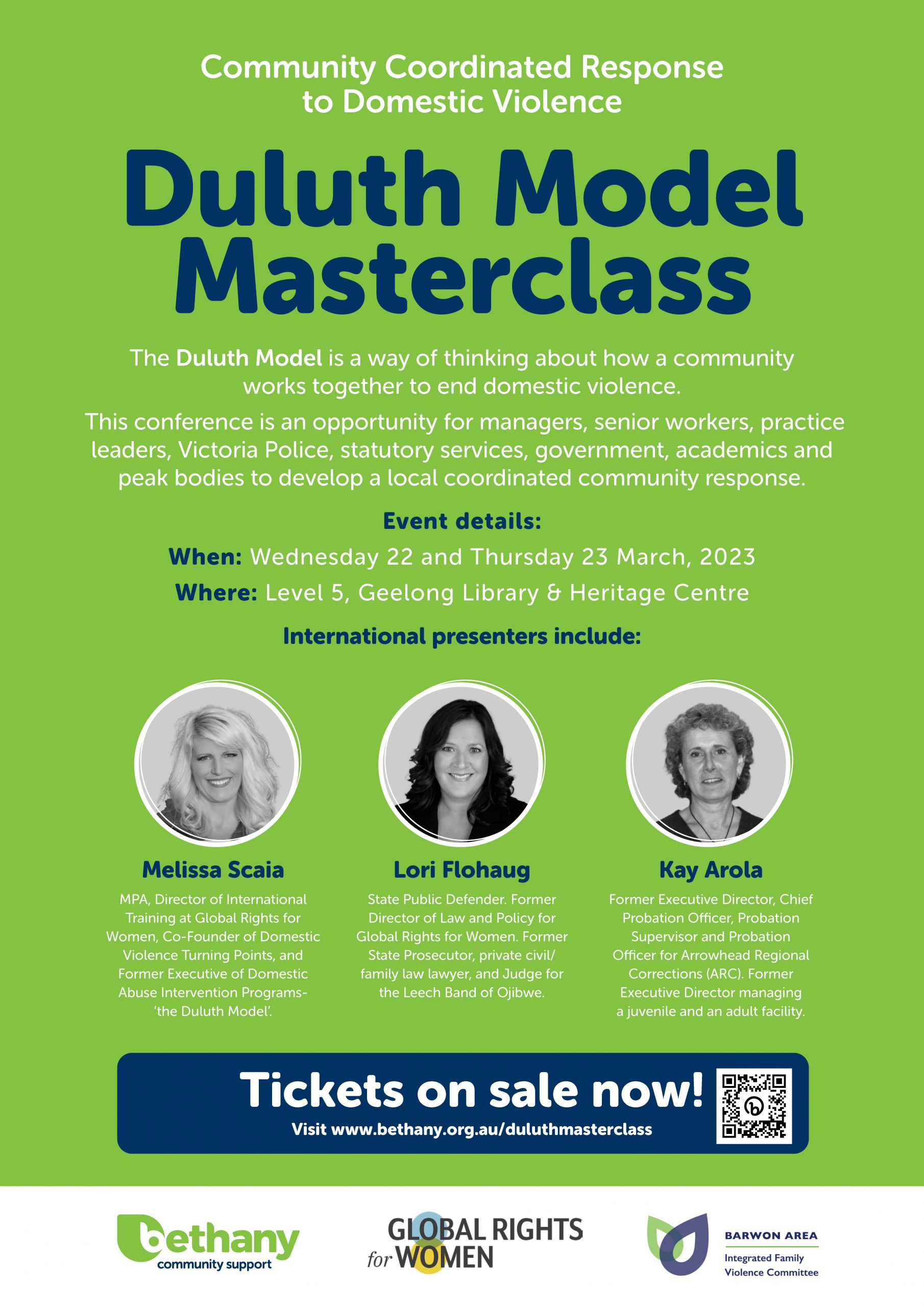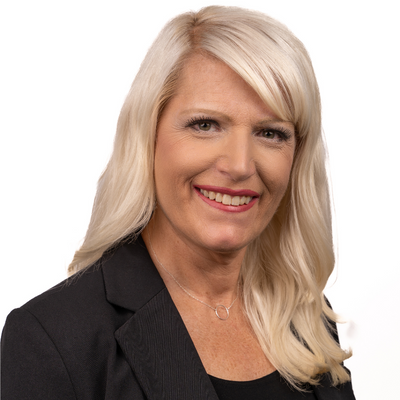 Melissa Scaia
MPA, Director of International Training, Global Rights for Women
In her position at GRW, Melissa brings a wealth of experience as the former executive director of Domestic Abuse Intervention Programs (DAIP), also known as "the Duluth Model." Prior to working in Duluth she was the executive director of Advocates for Family Peace (AFFP) for 17 years, a local domestic violence advocacy program. She has also led and organized two Coordinated Community Responses (CCR) to address domestic violence in Minnesota, as well as co-facilitating groups for men who batter and women who use violence.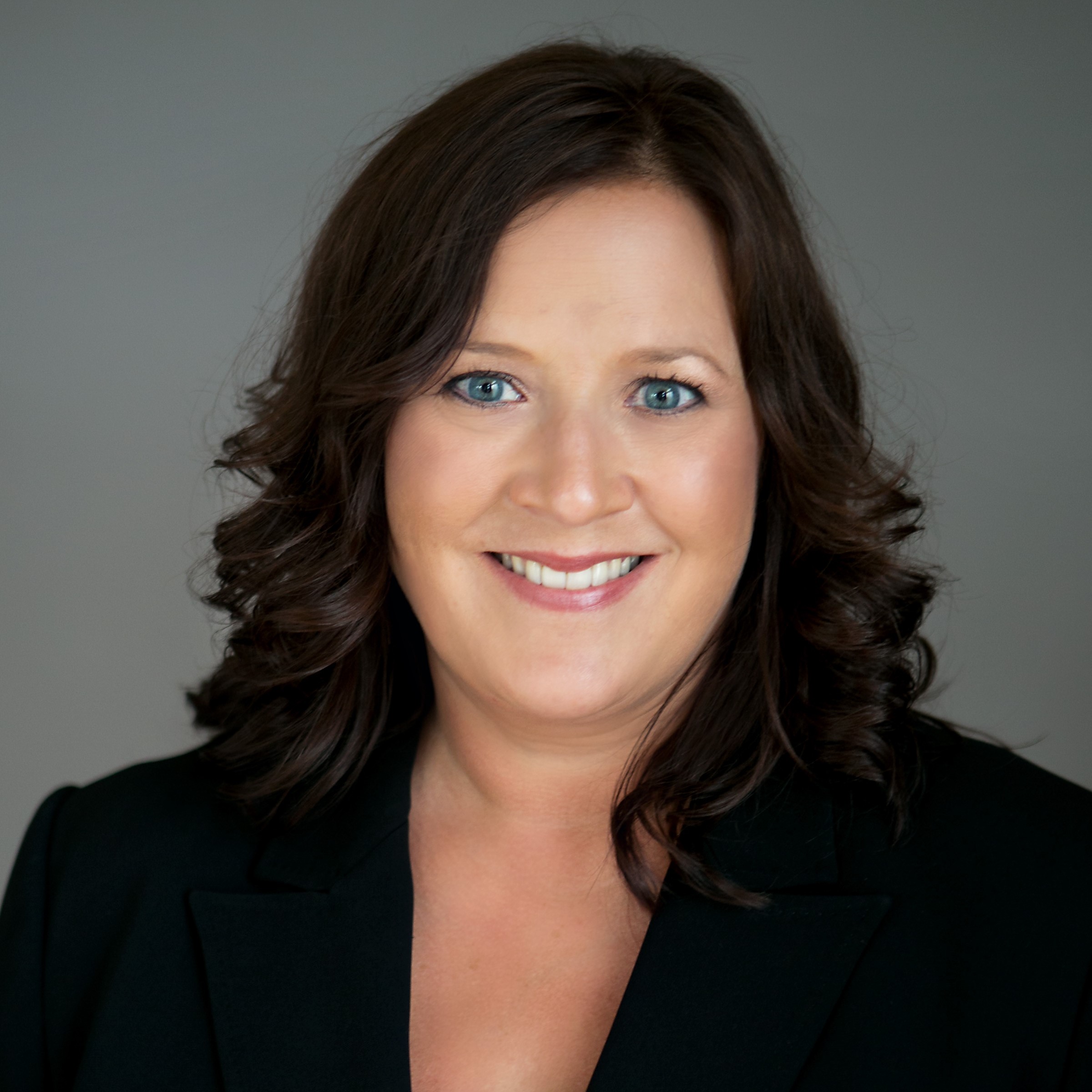 Lori Flohaug
Former Prosecutor, Public Defender, Civil & Family Law Lawyer and Judge for the Leech Band of Ojibwe, Minnesota
Lori has dedicated her twenty-year legal career to helping others in crisis, focusing on women and children.
Lori has worked as a domestic violence advocate, a Guardian Ad Litem, Legal Aid attorney, state prosecutor, tribal defense attorney, state public defender and has recently been appointed to the Leech Lake Tribal Court bench to preside over child protection cases for the Leech Lake Band of Ojibwa Indian Reservation.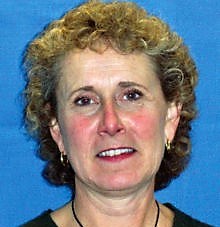 Kay Arola
Executive Director of Arrowhead Regional Corrections, Minnesota
Kay Kavlie Arola is the Executive Director of Arrowhead Regional Corrections (ARC) which provides corrections services within the five county Arrowhead region of Minnesota, as well as managing an adult and juvenile corrections facility.
Kay has extensive experience in all aspects of corrections. She has provided trainings on many topics including correctional evidence based practices and domestic violence interventions.