26 August – In celebration of Wear it Purple, Bethany Community Support and Deakin University celebrated together to 'Wear it Purple' to show their united support for LGBTIQA+ youth.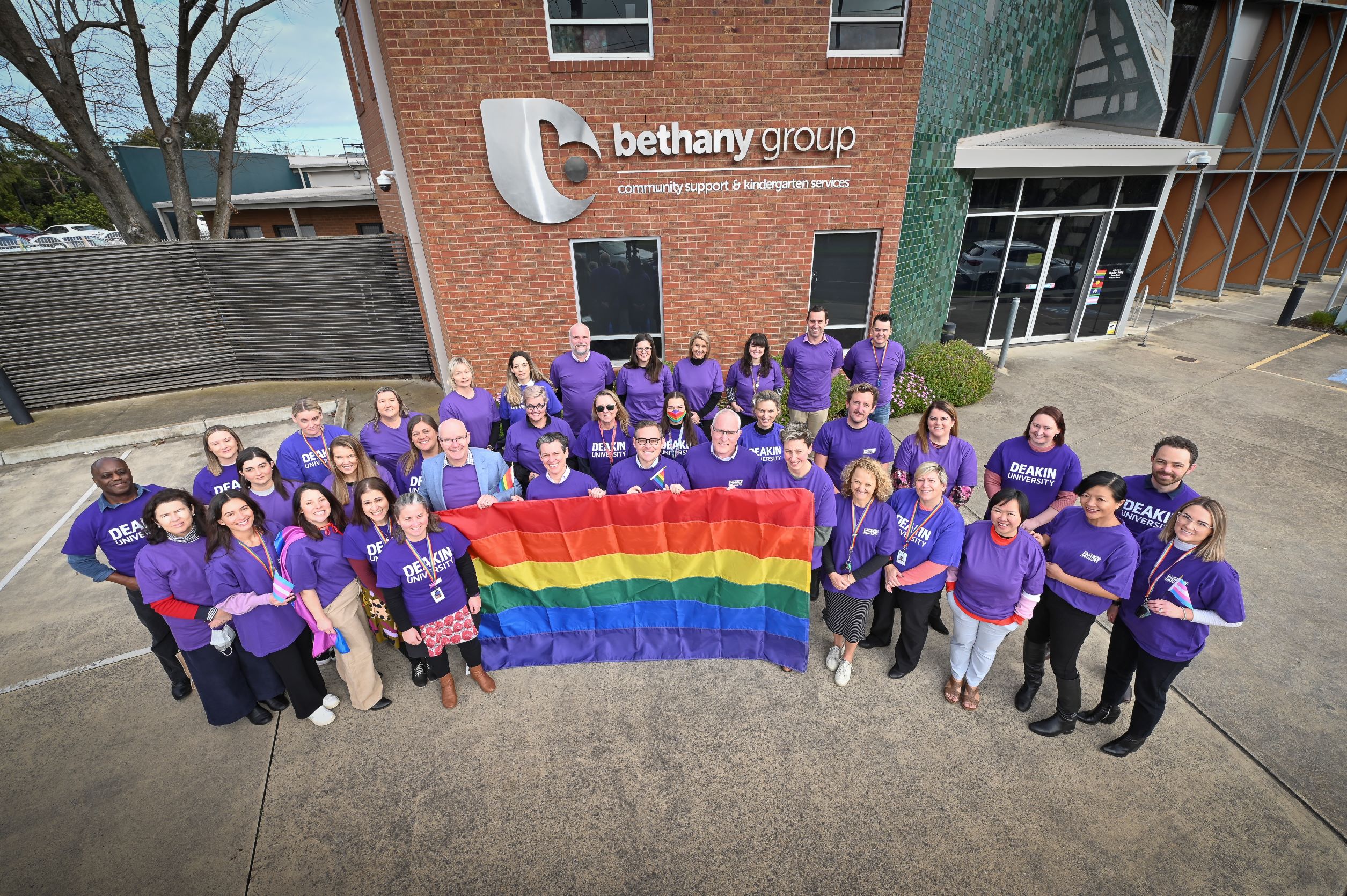 The organisations jointly hosted an event for their staff showcasing the power of storytelling. Guests heard from one of Deakin's Queer Representatives about their lived experience as an LGBTIQ+ young person.
Wear it Purple Day on Friday 26th August, is an international movement aimed at fostering safe and inclusive environments for LGBTIQA+ young people. It is about creating safe spaces in schools, universities, workplaces, and public spaces to show LGBTIQA+ young people that they are seen and supported, and have the right to be proud of who they are.
Both Bethany and Deakin university are proud and committed to providing an organisational culture and services where LGBTIQA+ people can feel safe and welcomed.
 Accredited as a Rainbow Tick support organisation in 2019, Bethany prides itself on the inclusive nature of providing high quality support to anyone in the Greater Geelong community who need our services.
Bethany Group CEO Grant Boyd said, "Bethany is committed to providing an organisational culture and services that are LGBTIQA+ safe and inclusive."
 "Bethany's LGBTIQA+ inclusive journey is ongoing. Bethany is constantly improving the quality of care and service delivery by providing staff LGBTIQA+ training and resources to empower and upskill them."