Thanks to the generosity of people and businesses within our community, Bethany raised more than $13,000 and are now providing families and individuals in Geelong and Warrnambool with "little life-enriching experiences".
Little Things Appeal was launched in June
Bethany Community Support's Little Things Appeal was launched in June with an aim to raise funds to provide practical yet enriching little things that can make the world of different to someone doing it tough at the moment.
With the current increases in the everyday costs of living, many families in Greater Geelong and Western Victoria were feeling the pressure, and the demand for emergency relief from Bethany has increased significantly.
Steph Stokes (pictured), a caseworker in Bethany's Specialist Women's and Children's program works with women and children who have experienced family violence and recently spoke on K-Rock.
"Many of the women we work with are in a time of crisis and after paying rent, bills, groceries and school supplies, there's not much left over for anything else. They're missing out on the little things in life like celebrating a special birthday, taking the kids to the cinemas or treating themselves once and a while," she said.
"Most of these women struggle financially to afford basic necessities. Whilst we are sometimes able to support them with essential costs, the little things are overlooked," Steph said.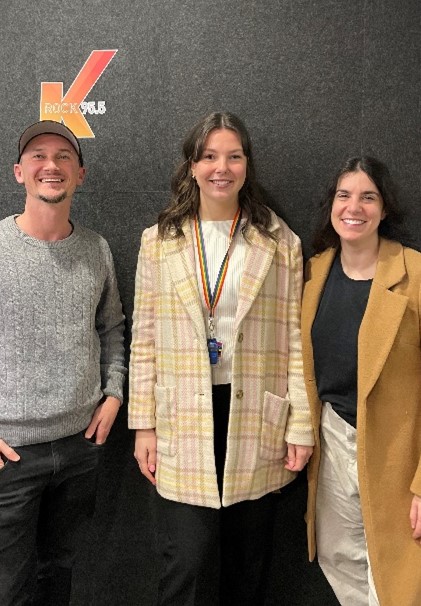 "Last year, we provided a massage voucher to a woman who had never had a massage before. She told us that she would never have thought to treat herself to a massage as she didn't feel she deserved one nor could she afford toto pay for one. She was so used to putting everyone else's needs ahead of her own, so was overwhelmed with the gesture and to put herself first for once."
"For me, it's really nice to see someone who I support experience joy during such a difficult time of their life," Steph said.
All proceeds raised from the appeal will be used to purchase vouchers from local Geelong businesses.