Your child will feel supported and celebrated at Bell Park Kindergarten.
About Bell Park Kindergarten
At Bell Park Kindergarten, we support and celebrate who your child is and what they're capable of. We encourage your child's individual learning with stimulating play-based education. 
We celebrate diversity and cultural learning throughout our curriculum. Our experienced, nurturing staff advocate learning through play and our kindergarten has a wide variety of equipment and resources. 
Your child will learn and play in large bright playrooms. They will love playing in our natural play areas with a dry creek bed and big trees to climb, as well as lots of brightly-coloured climbing equipment.  
More info
Your child will have access to the Early Learning Languages Australia program, an educational program developed by the Department of Education. It's a fun way to introduce new languages to your child. 
View session times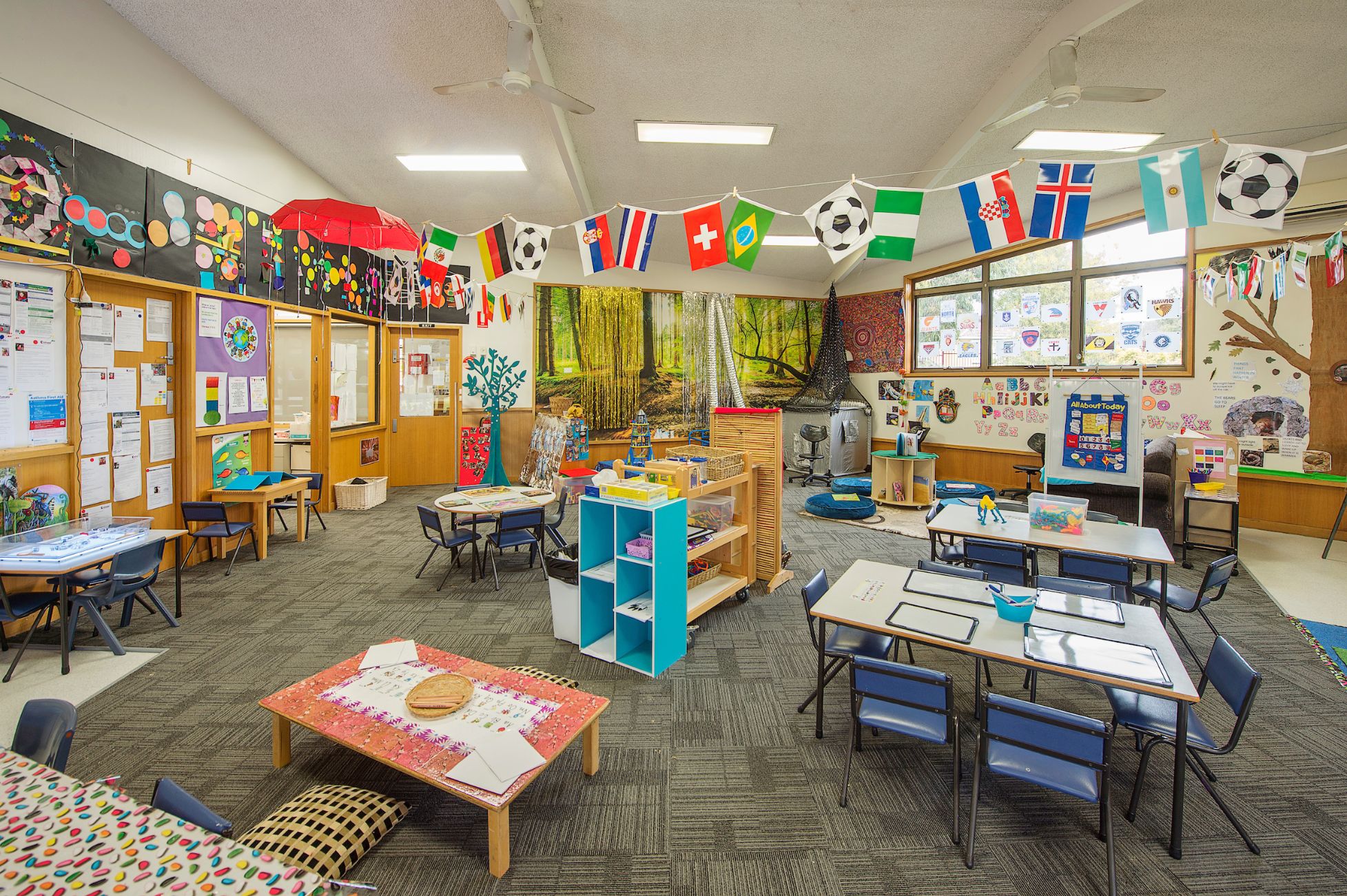 "I couldn't speak more highly of the wonderful service at Bell Park Kinder." 
My son Oliver, who has Autism Spectrum Disorder, has been attending the Kinder this year and it has been such an amazing experience for him and myself. Despite Oliver's additional needs, we have had so much ongoing support from Ange, Donna and his support worker Marie from the moment he was enrolled.  
The communication between our therapy team and the kinder has been incredible, and Ollie's best interests have always been priority. I couldn't thank the staff any more for all that they have brought to Oliver and I highly recommend this Kinder to everyone I meet!"
"After almost 4 full years back to back at Bell Park Kinder, we are truly going to miss Ange and Donna and all the wonderful teachers there.   
Our 3 children have grown and learnt so much in their care and teaching, it's honestly been a wonderful experience. The teachers are so warm, welcoming, friendly and make all the children feel so special. Our children absolutely adore the teachers and as a parent it's a wonderful feeling knowing your child is in such good hands.  
The kinder itself is a beautiful space for children to play and learn in, especially the outdoor playground area where the kids have so much fun. Some days we can barely get the children out of there. Thank you to all the teachers for what you have done for our children and family, we truly appreciate all your love, support and teaching." 
"My eldest son Jack attended Bell Park Kindergarten and absolutely loved it.  
Ange and Donna made him feel extremely loved and he had a wonderful year…the following year I sent my special needs child and the girls bent over backwards to accommodate his needs – he built such a special connection with the staff at Bell Park and had a wonderful year of growth and achievements beyond anything we could have hoped for.  
I would and have previously highly recommended Bell Park to my friends, especially those for a great kinder for their special needs kids. Thank you Bell Park for making the kinder experience amazing for our family." 
Kindergarten Leader
Cassie
Educators
Kylie, Katrina, Mandy, Donna
and Alison
Useful Tools & Links for parents
Find a kindergarten near you
Click to enter your postcode or suburb
When to start kindergarten
Click to enter your child's DOB
Frequently Asked Questions
First day at Kindergarten
How to register and enrol
Parent Information Handbook