We

 

create

 

a

 

welcoming, warm and supportive

environment

for your child to learn through play.
A day at a Lara Kindergarten is filled with fun activities – from baking, to exploring science experiments, to going on short walks to the nearby library. 
We've created a welcoming, warm and supportive environment for your child to learn through play. 
We have a flexible routine so we can respond to your child's interests. They'll have opportunities to learn in small groups and with the whole group. Our supportive approach encourages your child reach their best potential as a learner, thinker and doer.  
More info
Your child will love our incredible outdoor yard – we have beautiful trees, lots of space, a sandpit, a mud kitchen and a pirate ship to play on. The indoor learning space is colourful, inviting, inclusive and promotes creativity and play. 
Our dedicated and experienced educators focus on supporting all children and their families, we embrace and celebrate diversity. 
Come see for yourself what makes Lara Kindergarten a beautiful place for your child to learn. Our kindergarten is conveniently located in the centre of town. 
View session times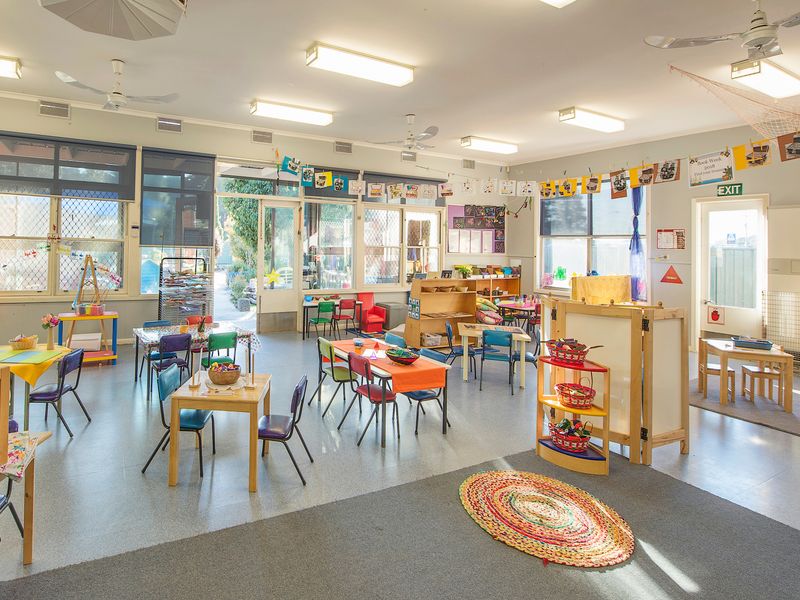 "We started with Lara Kindergarten five years ago and all three of my kids have loved being there. Thank you all for what you do! Always loved the idea that you explore the kid's interests and make them come alive. What you do doesn't go unnoticed."
– Teresa
"We are so lucky to have been a part of Lara Kinder for so many years now, there's nowhere else we would have wanted to be. Such amazing, dedicated educators and helpers. We are very lucky and adore you all.
– Phoebe 
Kindergarten Leader
Lauren
Educators
Moya, Rosemary and Kirrily
Useful Tools & Links for parents
Find a kindergarten near you
Click to enter your postcode or suburb
When to start kindergarten
Click to enter your child's DOB
Frequently Asked Questions
First day at Kindergarten
How to register and enrol
Parent Information Handbook